We Build everything
Best Search Engine Optimization Company in Patna
About Search Engine Optimization
Building an attractive website may be the goal of every business, yet it's not enough to garner traffic to your website. Search Engine Optimization is an important aspect that determines where your website ranks in search and how to make it available for the audience. We at United Microsystems offer professional Search Engine Optimization Services Patna promising growth, high ranking, visibility in search, higher traffic and in generating quality leads with our SEO Services.
What are the SEO services we offer?
In the present techno era, where the internet has become the main medium for businesses and individuals, every business aims at being listed on the first page of Google Search. SEO plays the main catalyst in making your website a success. Any page that is not listed or ranked on the first page of the search engine is considered inexistent and will be unable to garner traffic. Our panel comprises of expert SEO professionals who aid in meeting the business needs. Check out our services below:
Marketing and SEO Service
Search Engine Optimization can generate much greater results when it is combined with different marketing tools such as Content Marketing, PR, Branding and Social Media pages. Acclaimed among top SEO company, our professionals know how exactly to use the tools and peak your business to greater heights.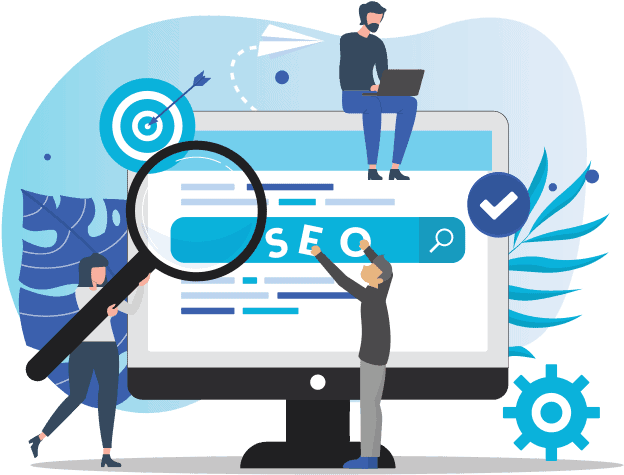 Content Marketing
Along with on-page optimization, our experts also work on off-page optimization in order to generate more traffic using the tool of content marketing. Using this tool, we focus on strategically availing users with informative contents using SEO rich keywords across the internet medium. This adds in building generic traffic to the website who are welcomed to informative and interesting facts.